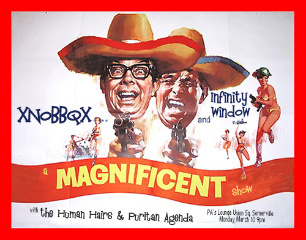 ---
Puritan Agenda
Human Hairs
Infinity Window
XNoBBQX

PA's Lounge - Somerville, MA
March 10, 2008

Photos by Bill T Miller
---


Puritan Agenda
(Nom D'Artiste/the Absurder)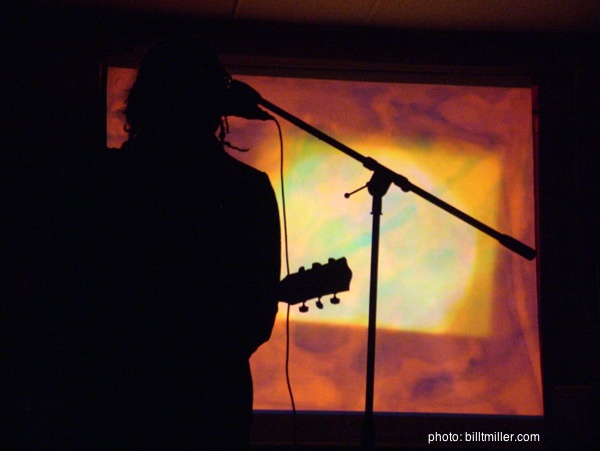 Human Hairs
(Angela Sawyer & Saul Jacobowitz going off)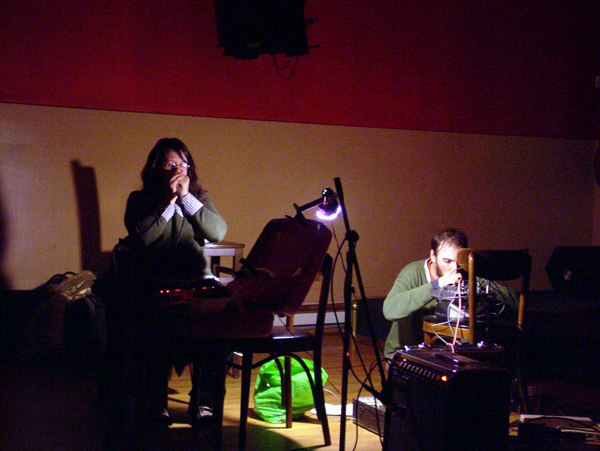 Infinity Window
(Klaus Schulze/Sunburned/Astronaut synths)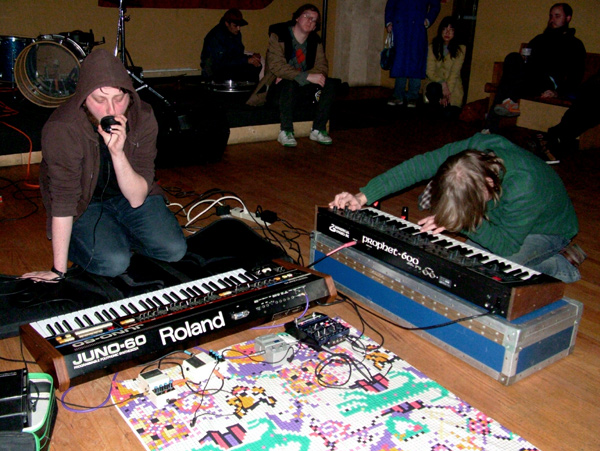 XNoBBQX
(Siltbreeze militant vegans)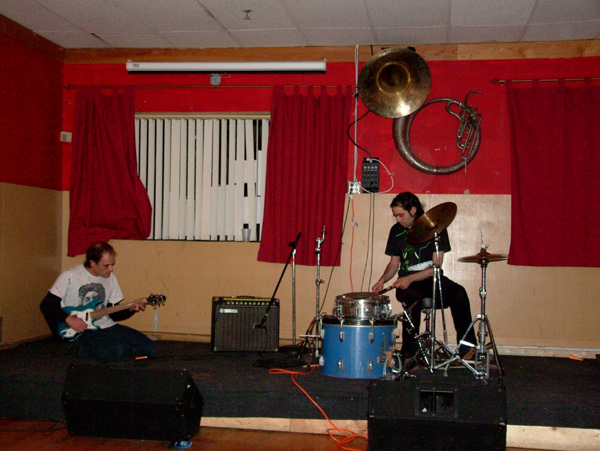 ---
XNOBBQX
2 man band from Australia. They purport to be militant vegans, but I don't believe it for a second. Who in their right mind could hate barbeque? Guitarist has one, count 'em, one string on his guitar. Drummer sounds like he has no arms & somebody tied strings to his drumsticks & then tied the other ends around his neck. Slapdash overdriven clackety nothing that goes absolutely nowhere, speeds up, slows down, and then continues to go absolutely nowhere. I think it's also pretty apparent that these boys only take showers once every several months. Records out on Siltbreeze & on their way to SXSW. http://pulledout.org/xnobbqx.html or http://www.myspace.com/xnobbqx

Infinity Window
Latest incarnation of Taylor from Sunburned Hand of the Man promises to wet your head with druggy guitar splendors & assorted acid accelerations. Blooping synth tangles by Dan Lopatin from Brooklyn/Boston's Astronaut will also be in evidence. http://www.myspace.com/astronaut1337

Human Hairs
Boy-girl duo dedicated to extended vocal techniques and arch art jokes, with noisemakers, karate outfits, rare old sound poetry records, last week's newspapers, and bad synthesizers. Screeching, squealing, purring, yelling, blubbering, snorting, talking like Donald Duck and spitting cough drops across the room are only a few of their finely honed skills. Saul Jacobowitz and Angela Sawyer have cdrs out on Being Weird Isn't Enough. http://www.weirdorecords.com/cpCommerce/images/products/downloads/hh.m3u

Puritan Agenda
Spanking new unit featuring Jeff Mack, who runs Boston's best underground venue (Nom D'Artiste) on home-built instruments. Plus our town's one & only (and already legendary) albino street-performing vocal improviser, the Absurder. Sure to break down 5th walls and get you feelin' wild as bears.
---
SEE PHOTOS of OTHER BANDS @ PA's Lounge...
---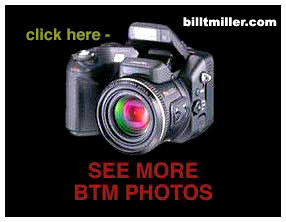 BACK TO:
billtmiller.com